Description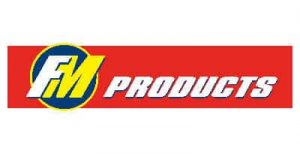 FM Products Brown Plug 7.0mm Diameter Box 100 – F101
Also known in the trades as: Rawl Plugs, Wall Plugs
Material: Made from high density polyethylene, which will not shrink or rot and withstands variant temperatures and damp environments.
Main Advantages & Benefits:
Grade of polyethylene used is self lubricating which means the screw is less likely to bind in the plug. Thus providing a fast and durable screw fixing for masonry and concrete.

One plug and drill accepts several screw sizes which means fewer drill sizes are needed when a range of screw sizes is used.

Two-way expansion and smooth sides give a high degree of anchorage by maximising hole surface contact.

Plugs have a lip around the top to prevent loss of plug down slightly over-drilled holes.

Plugs have lateral ribs under the heads to prevent the plug spinning in the hole.

Designed for use with a twin threaded, parallel shank wood screw.